Lying Bent-Knee Leg Extension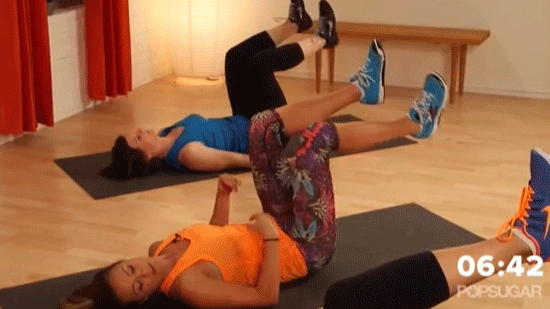 Keep the lower back planted on the floor as you slowly alternate lowering each heel to the floor for one minute.
Roll-Up Crunch and Punch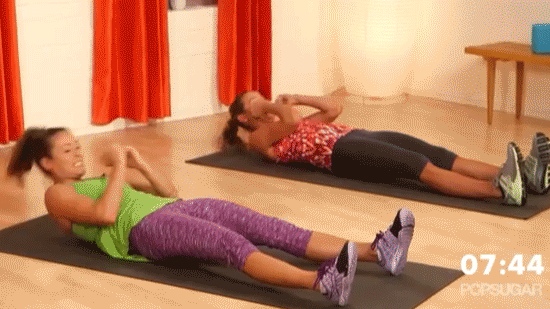 Repeat as many punches as you can for one minute.
Plank With Alternating Leg Lift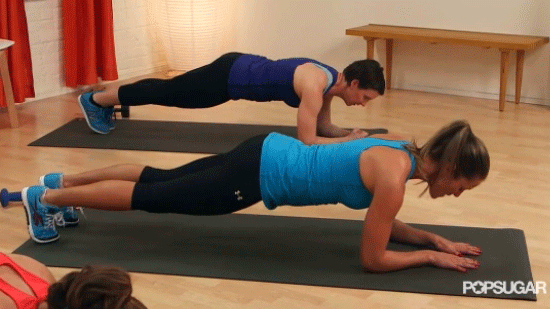 Hold your torso parallel with the ground, and keep the core strong as you slowly alternate lifting each leg for an entire minute.